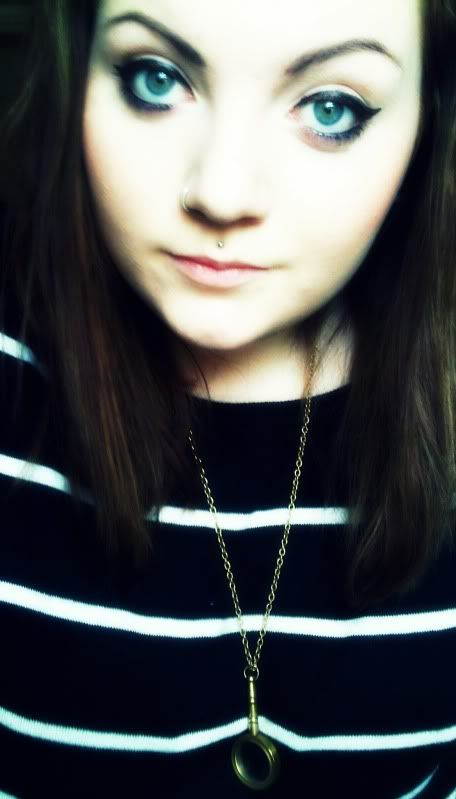 Urhh I really don't like posting photos of myself, outfit posts & such just don't appeal to me although I LOVE seeing other peoples! So yeah today is one of the rare occasions where I blog my face (which I brightened due to bad skin, soz).

This week has been terribly boring, I've looked after Ellie (my mam's puppy) all week. I did go out for lunch & with Becky yesterday then had a couple drinks round hers on the night time & that was as exciting as my week got. Today I went to work, came home & was in bed by 8 o'clock.

On a lighter note I got a couple things in the post this week! First was my lovely illustration from Grace, mentioned last week. It's so lovely, can't wait to have it up on my wall properly rather than balanced on a shelf among all my shit.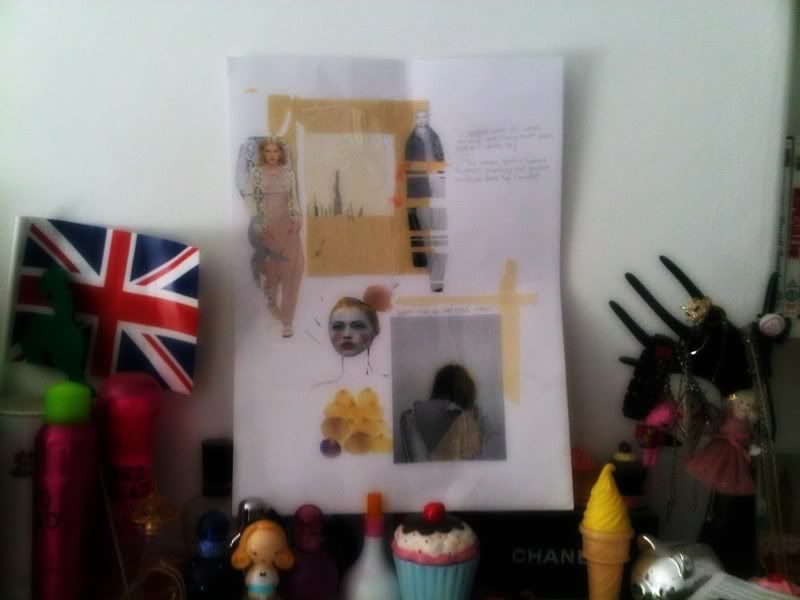 Second thing to arrive was this absolute bargain deal I found on an ebay shop! I needed new make up especially a pencil eyeliner, a mascara and some new lipstick & I really don't like rubbish makeup but new I wouldn't be able to afford my usual stuff so when I came across this deal I didn't hesitate to snap it up. It's a YSL make up bag that comes with lipstick, pencil eyeliner & mascara.. for £19.50! I was very pleased with my little find, the only down side was that I didn't get to choose the lipstick colour & I don't like the one I got but my mam likes it so I've kindly donated it to her.
(I did take my own photo but it was crap so here is the one from the site.)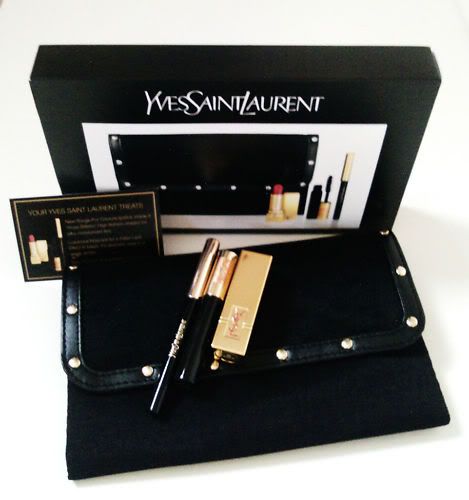 I've used the eye liner & the mascara a couple times since they arrived, it's the false lash effect mascara in black & eyeliner pencil in black, both AMAZING. I can't believe I've been deprived of these things for so long, the eyeliner especially it's so so good.

Finally here is a little picture I took on my way home from work, I have to walk up a little path with fields at either side from the bus stop home & the fields are usually filled with horses but there weren't any there today. It was really quiet and didn't smell as bad as usual, the weather was just right (sunny & warm with a cool breeze) so I took a photo.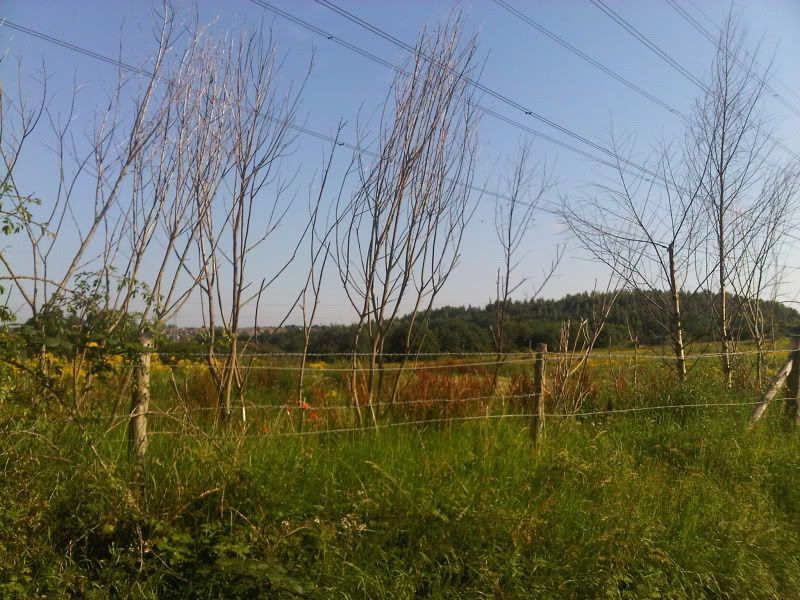 Hope you're all having a lovely weekend!