It's been a while i cba to post much anymore lol. Went to Edinburgh on Monday with college it was shit but I got a nice top from topshop & a necklace.. Then The rest of the week was boring nothing to tell really other than today I went shopping with jade & purchased a skirt and a jumper both from h&m they're both lovely :):)!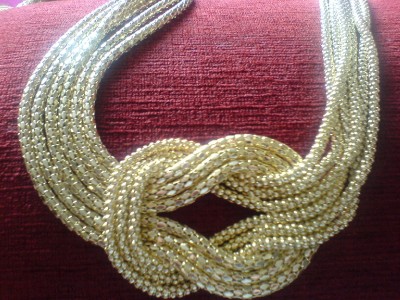 The necklace I got from topshop in Scotland (i didn't take this picture i came across it on ebay).
& this is the top I bought in Scotland :) I really like this!
I cant find pictures of my jumper or skirt but the jumper is pretty boring.. grey, oversized & worn looking & the skirt is just a plain black short skirt! 
Ohhh.. & how could I forget I bought Spinnerette's new album & I strongly recommend it to everyone :) I love it!
I will get round to posting picture from the Lake District & Edinburgh some time soon :)