This winter I'd like my wardrobe to consist of loads of cranberry knitwear, grey slob t-shirts, black jeans, loads of leopard print & gold accessories.. here are a few things I hope to purchase to get me going!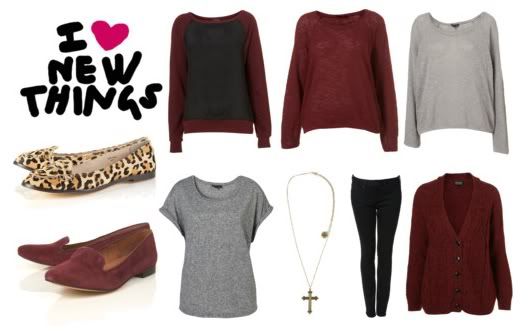 Everything is from
Topshop
apart from the necklace which is Disney Couture. I'm not very
adventurous
when it comes to clothes I like to be comfortable so this is pretty much the kind of thing I'll be living in for the
foreseeable
future
.