So here are the purchases I made after work today.. nothing exciting.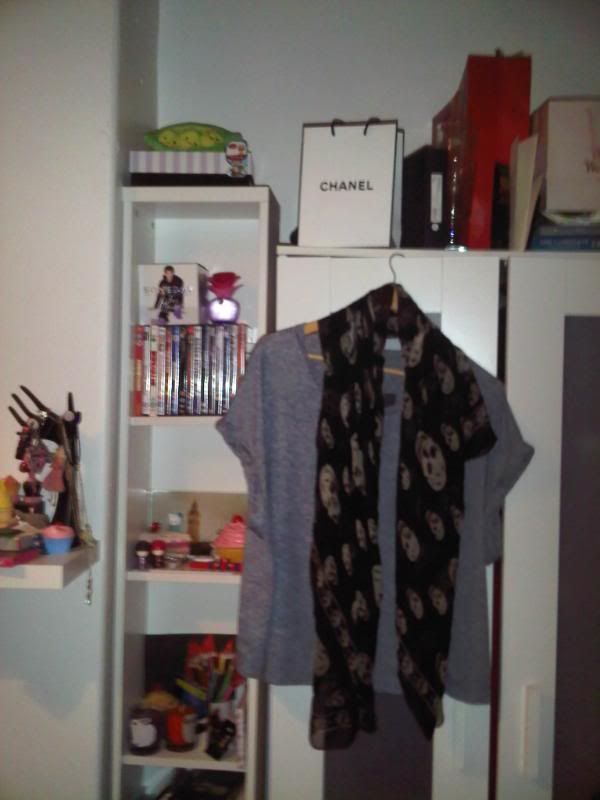 A slouchy,
over sized
grey t-shirt from
Topshop
! I got the Alexander McQueen scarf last
Christmas
but I'm going to actually wear it this autumn/winter.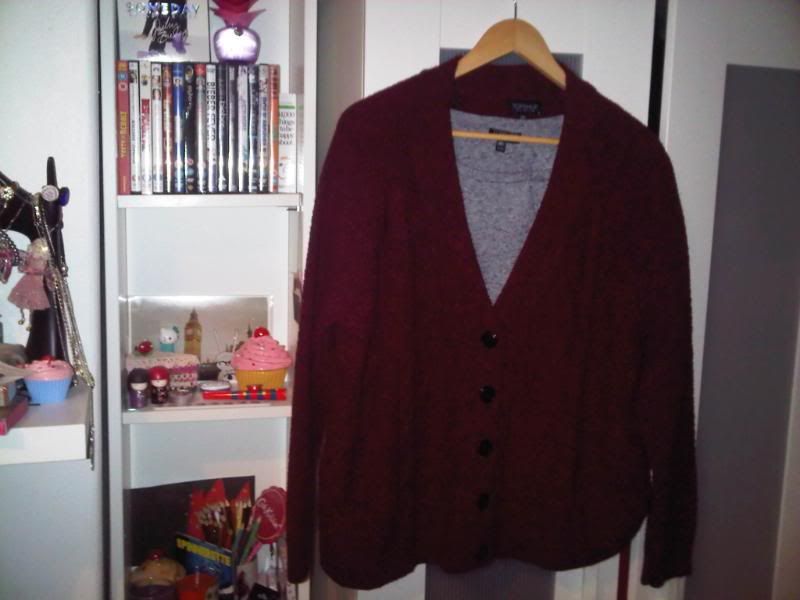 Cranberry coloured cardigan, looks totally frumpy in this image but it's lovely and cosy! I think I'll get a lot of wear out of this over the next few months. I will certainly get my money's worth. Also despite not having a valid student card anymore the lady let me off & gave me perhaps my last ever 10% off.. like she rightly said, 'it's no skin off her back giving you 10% off', lovely lady!