Sorry I've neglected my blog this weekend, I've been working from 8 till 5 each day & my parents have been away for the weekend so I've had to keep on top of house work & I've never stopped. Luckily I don't have work for another week now! Been so boring I've been waking up at 5.30 to get up, ready, feed the cat then leave for work, slaving away all day then finally arriving home at 6 ish to do chores then passing out in bed before having to do it all again the next day. Feel so run down & I'm covered in cuts & bruises from work & I can't cook so I've lived off shitty food & I've forgotten what fruit & vegetables even are. God help me when I live alone, I'm going to teach myself to cook soon.. send any nice healthy, vegetarian & preferably easy recipes my way!
Here is what I had for breakfast on Saturday morning, a cranberry & orange muffin with a capri-sun. Yep, breakfast in bed because I was too cold to be anywhere else.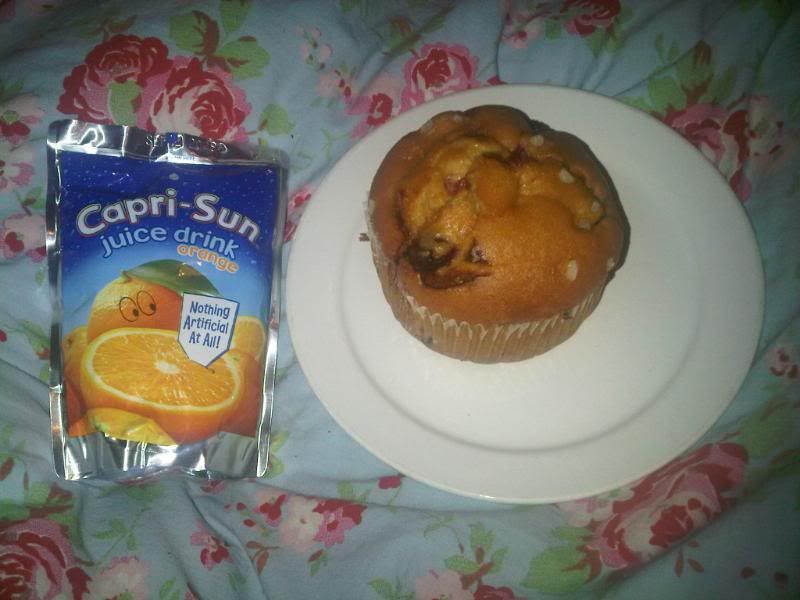 Skipped lunch because the sauce I put on my pasta was out of date & it had to go straight in the bin. Here is my tea, malteasers & a milkshake.. I am disgusting & can't wait to resume a normal diet. Once again eating in bed because the heating broke so I had to be under my quilt at all times.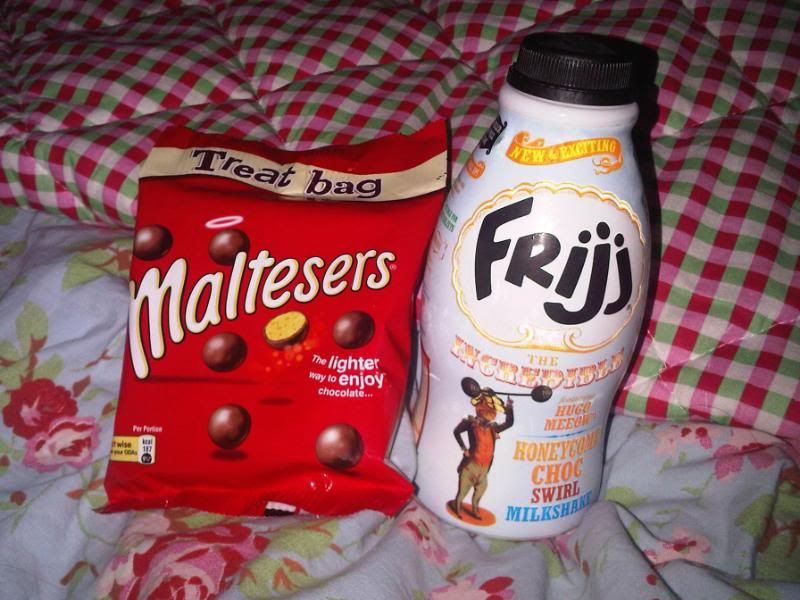 Eventually my parents arrived home & they'd gotten me a cute Cath Kidston mug & some hand made berry flavoured soap! Delicious.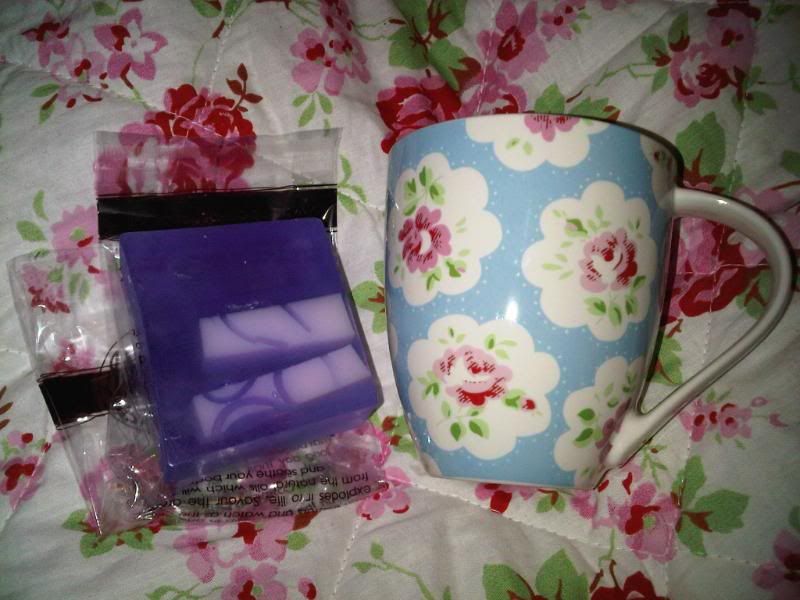 I have a few more posts lined up for the rest of the week & a potential giveaway if anyone fancies it?? Thank you for reading the worlds most boring & pointless blog post!