So it was my mam's birthday on Friday so me, my dad & sister went for an
Italian
meal in
Jesmond
, one of my favourite places! My mam got totally spoilt but me and my sister got treat to some nice things too.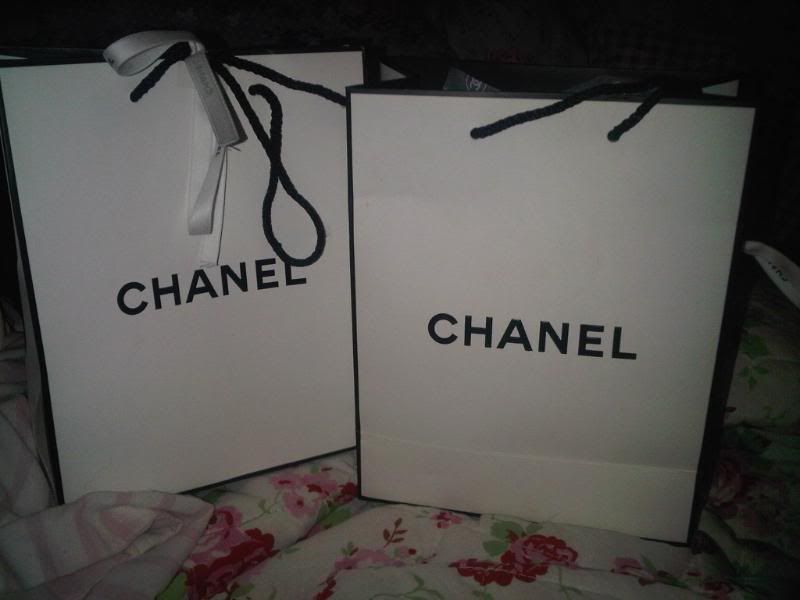 Not my Chanel goods
sadly
but what ever it was my mam got (I don't even know.. perfume and stuff) came with some super generous freebies! I've heard many times than Chanel samples are pretty generous, you can ask for them at most Chanel counters (the ones I got are from John Lewis in Newcastle).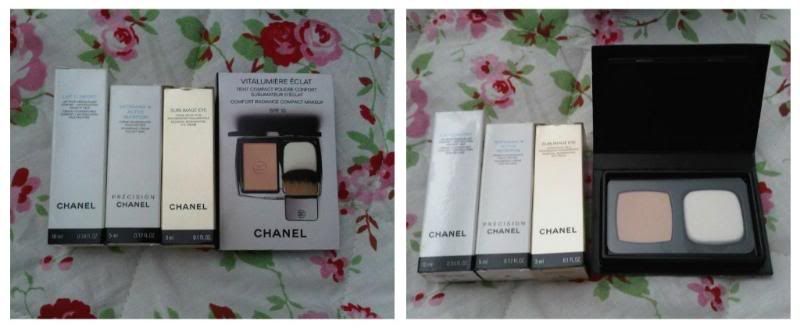 Not even too sure what any of them are I've not paid much attention but if you fancy yourself some nice Chanel samples I'd say it was worth the trip into town.
Okay so after we'd been for a meal we went to B&M bargains (only on this blog will you find someone jumping from Chanel to B&M bargains).. I'd never been before but I'd heard good things & I was so so pleasantly surprised. I was expecting a shop full of tat but there was some good stuff & usual things like cans of cherry coke only 40p!!! I couldn't believe my eyes. They sell everything from food to wallpaper. I picked up a few things.
First was this star lamp, I already have a couple but at £2.49 I wasn't going to pass this one up! I've had loads of people ask me about it actually so I'm going back tomorrow to buy more to send to you lovelies who don't live near such a magical store, if you'd like one just leave a comment.. my twitter went a bit mad with people asking me the other day.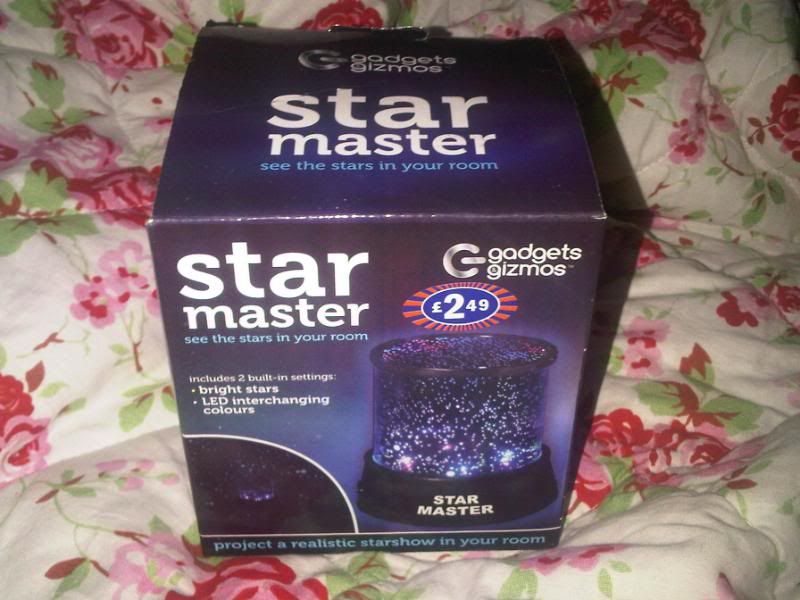 This lamp has 3 different settings, 1 is just a plain white light, 2 is colour
ful
flashing & 3 is both 1 & 2 together.. 1 is nicest but to have options is always nice! I tried to photograph each setting but it was a struggle on my rubbish phone camera.

Second thing I got........ AN AMAZING FRAMED PHOTO OF MY POP STAR BOYFRIEND. £3.99! Haters can hate but I absolutely love this picture.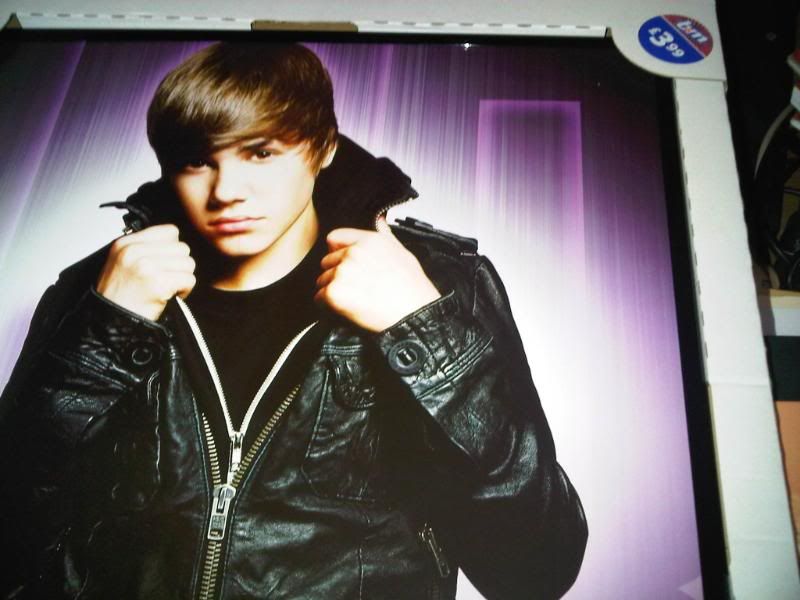 Delicious!
Oh I also got this really nice smelling Hello Kitty hand wash, I think it smells of strawberries. Only 99p! The Soap & Glory face mask stuff was from boots though unfortunately.. If only S&G was available in a bargain store. Yet to use the face mask so I hope it was worth the money.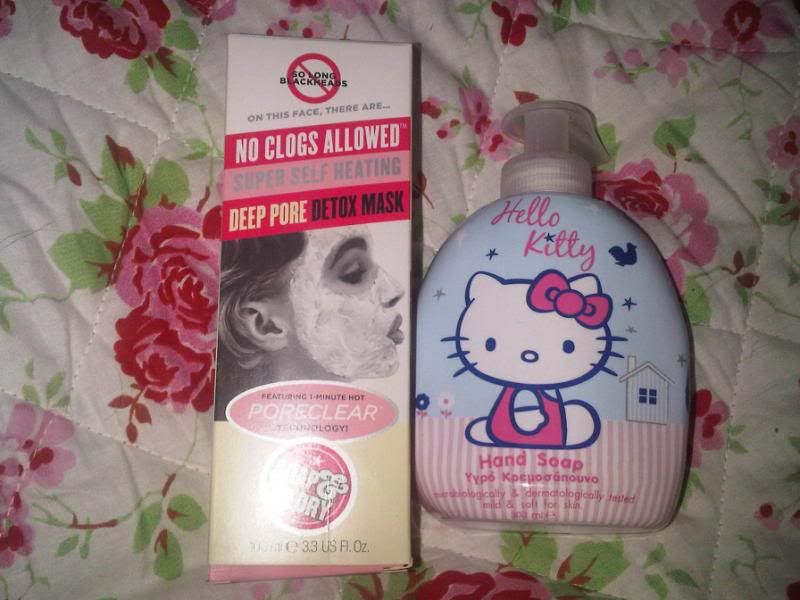 So
that's
all I'll show of my B&M haul.. the other stuff I got was just boring stuff, cherry coke, dry shampoo.. nothing exciting.
I'm sure everyone is well aware I'm a
fiend
for
American
sweets by now so I was happy when my mam presented me with some cookies & cream
Hershey's
kisses after she'd popped into
Tescos
. American sweets need to take over the UK asap, they're much better.
When we finally got home one of our neighbours popped round to say happy birthday to my mam, she'd made her some cupcakes, they were delicious!
Soooo
chocolaty
, chocolate muffins with chocolate chips, chocolate frosting & a
malteaser
on top for good measure.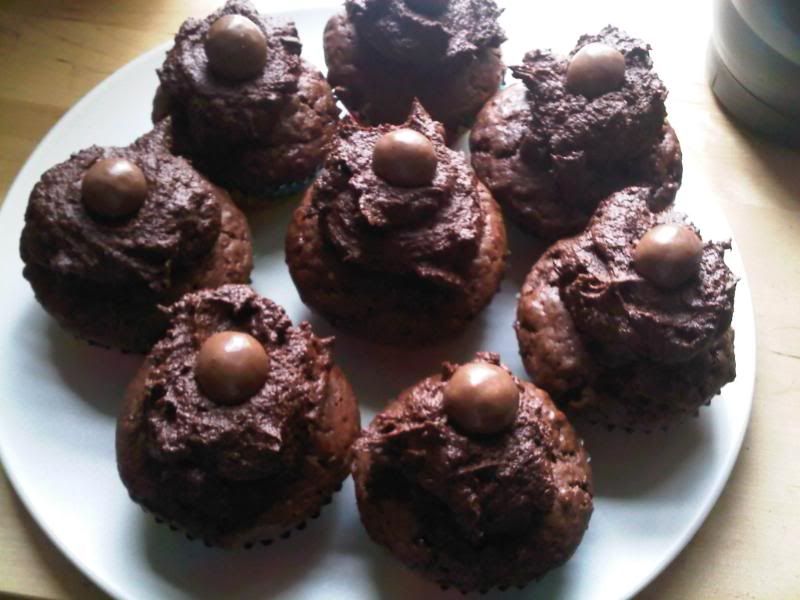 Another healthy weekend. No but really a detox is in order very soon just not right now.. I lost my job today (my contract ended I wasn't fired) so I'm going to feel sorry for myself and eat myself into a little food coma..